Here's the "wood" cab that I'm building for my Porter. First, I designed it using CorelDRAW! and a couple of photographs of Fido from Mallory Hope Ferrell's fine book entitled "West Side Pictorial". It was built from styrene strips, plain sheet styrene and also scribed styrene sheet. I also used a few NBW castings.
The original cab was way too chunky for my liking. The new cab is thinner and has an open back that will eventually expose the added back head detail that's included in the Backwoods Miniatures Porter dress-up kit such as the steam turret, Johnson reverser bar and air pump steam valve.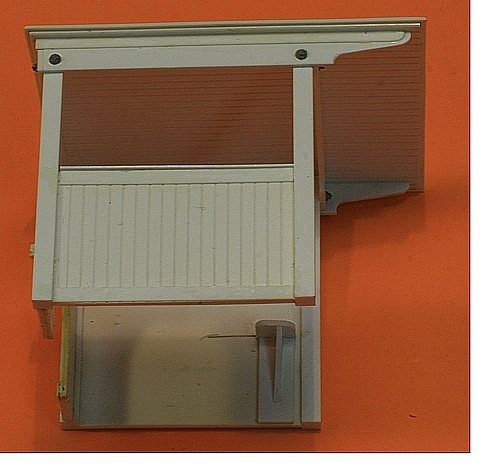 Note the Grandt Line NBW plastic castings and also the crude seat that I built for the engineer. This is the second of two cabs that I built as I made a small mistake on the first one.
Click on the arrow below to see the links for the remainder of this construction project or here to see part 3.